International Rescue Committee
Optimising the donation process and conversions for this global charity
Project goal
To optimise conversions and donations on rescue.org
About the client
The International Rescue Committee (IRC) is a charity based in New York working with refugees and others around the world whose lives are shattered by conflict and disaster.
Project summary
I worked with the fundraising, marketing and digital teams at the IRC to analyse their current website (
rescue.org
) and identify improvements that would lead to an increase in conversions; especially donations. This involved internal workshops, creating simple personas, assessing current site performance, designing UX improvements and user testing those designs.
The final deliverable was a suite of design ideas and improvements and ideas for the team at the IRC to schedule and plan into their development roadmap.
Personas
I conducted a workshop with internal stakeholders to identify the user types to focus on. The outputs from this workshop along with analytics enabled me to create 5 personas that covered the key user types and tasks. 
One of these personas together with details around their journey can be seen below: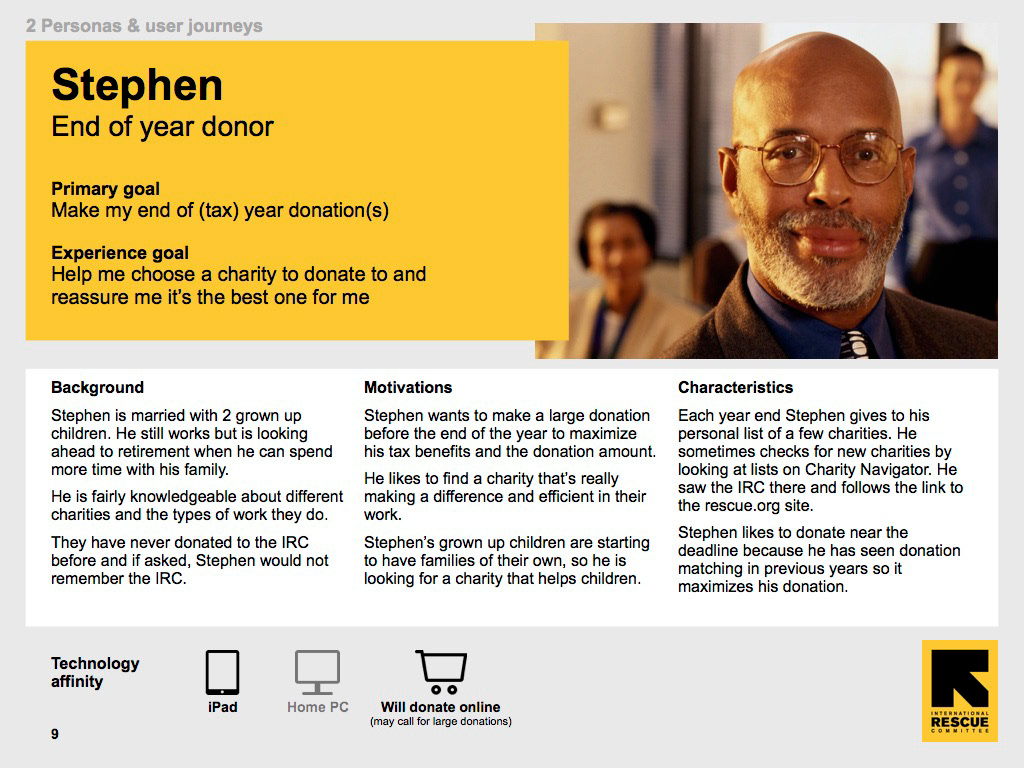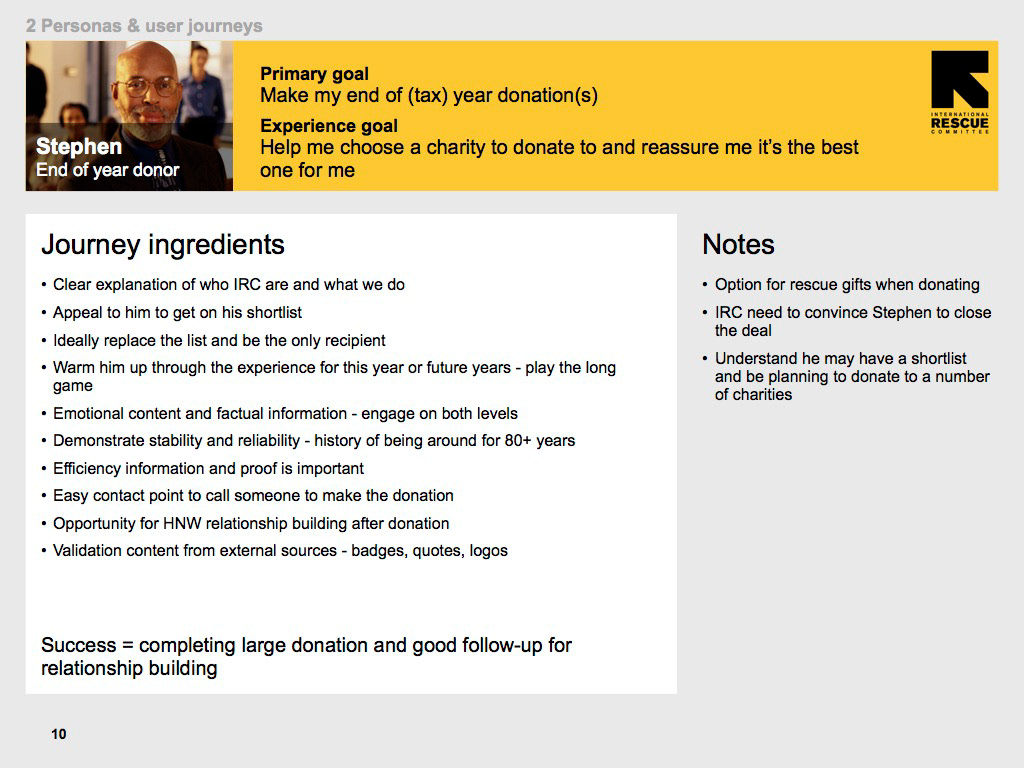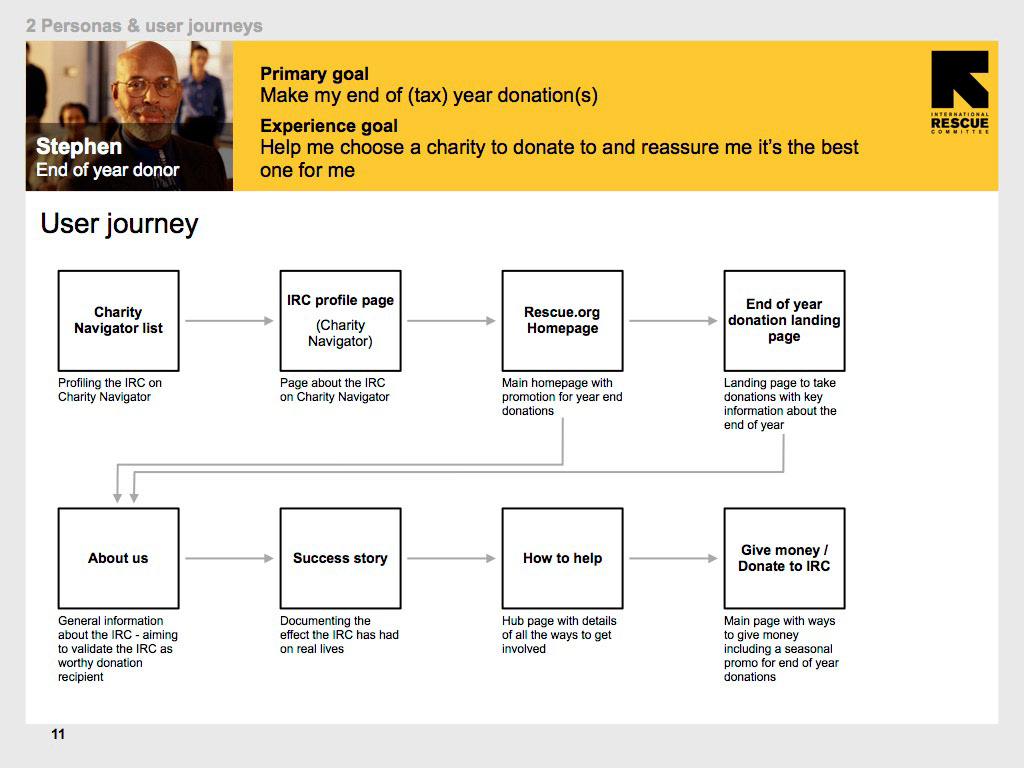 Design work

I produced all design work in Sketchapp following rough hand sketching. These designs leveraged the existing page styling so new elements were created in a wireframe visual look. Designs were produced for mobile and desktop user testing.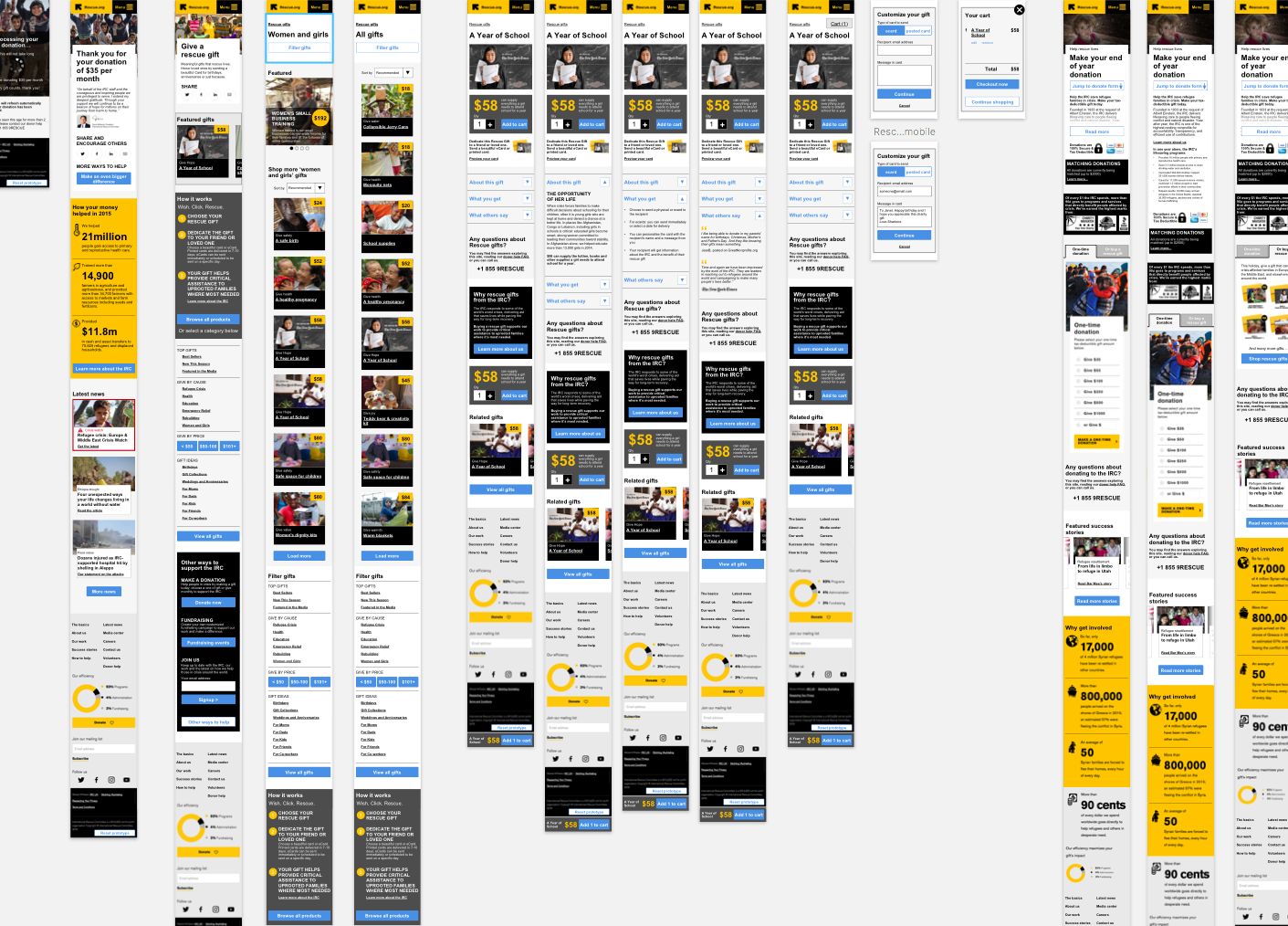 User testing
These designs were
 built into interactive prototypes using Invision. Using a remote user testing service I conducted multiple tests of these designs with the personas as profiles for participant recruitment.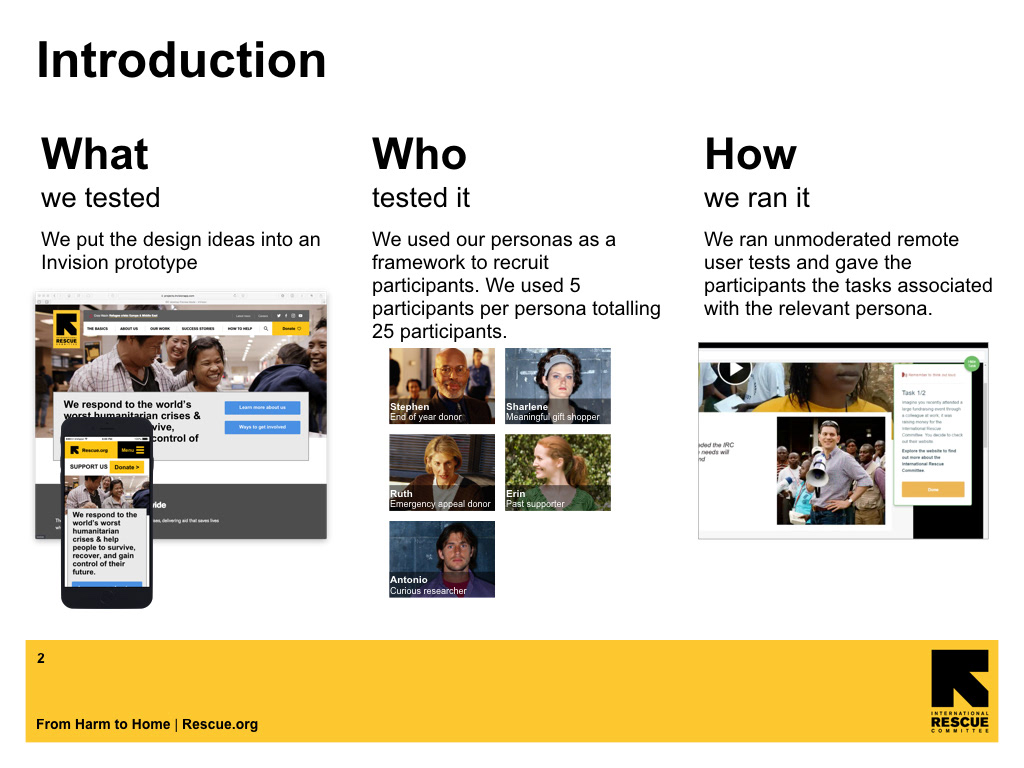 Final report and handover
I compiled all the findings into a final report highlighting the concepts and scoring them based on ease of delivery and user benefit. I presented this to the project team at the IRC to a warm response and comments about the helpfulness of the project.