L&C
Brand experience, digital strategy and website design for London & Country Mortgages
About the client
London and Country Mortgages are a large mortgage broker based in Bath, UK. They serve a huge number of customers through their call centre of financial advisors and have a great reputation in the marketplace.
Project goals
Due to their growth and current stage of development, L&C were looking to rebrand to better reflect the quality of their business and to set themselves up for the future. As a big part of this they needed to redesign and create a new website. Their website served as a significant customer acquisition tool so any new website had to (at least) maintain this performance level.
Project summary
I worked as a key member of the Futurebrand project team on this whole project. I was the only UX designer but I also got heavily involved in helping to set the new brand strategy and positioning. As a team we conducted a significant discovery phase involving various activities and workshops onsite at L&C. This discovery phase flowed into a detailed design stage involving me producing wireframes before I started to handover to visual design with the technical delivery being done by the client.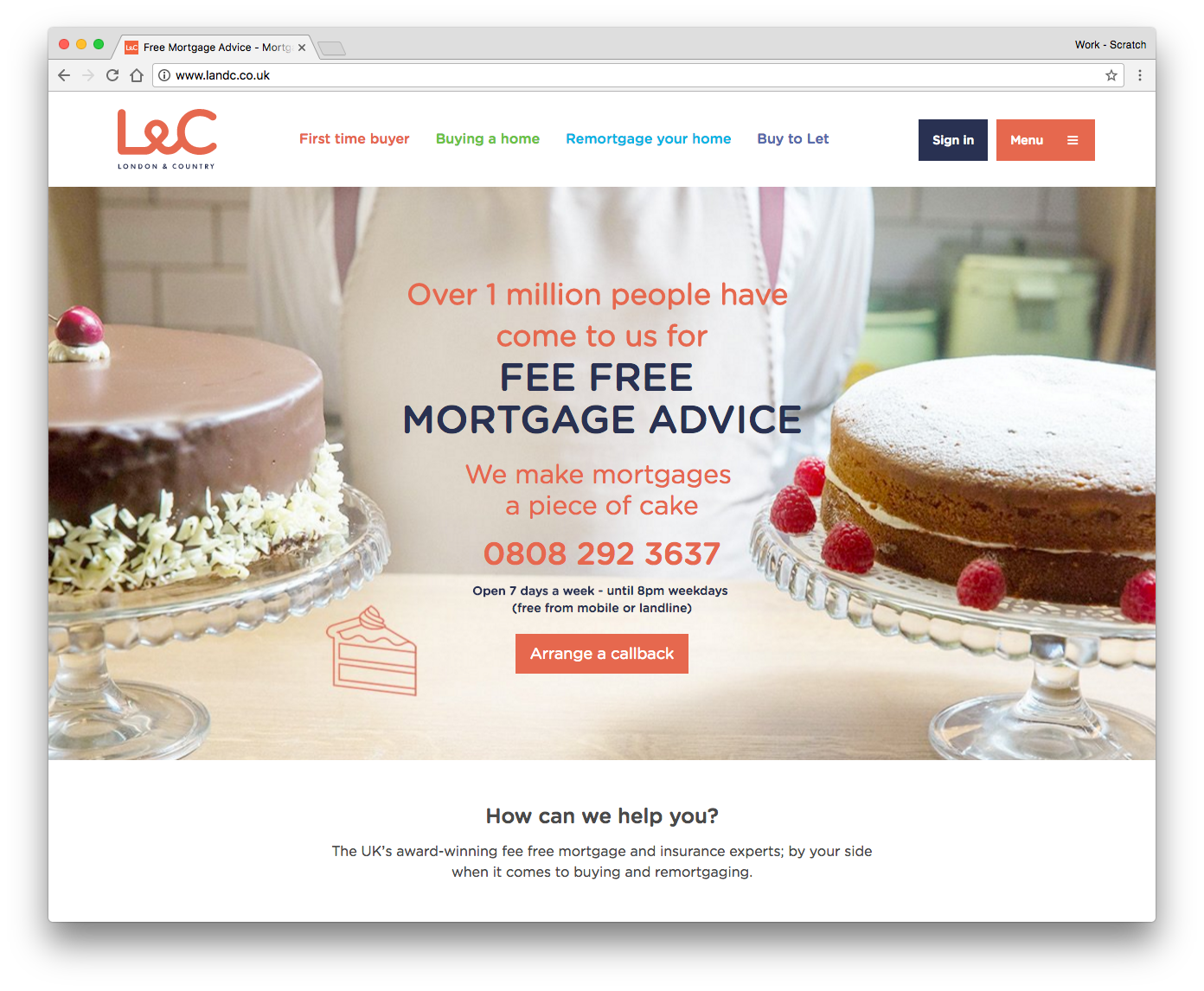 Project stages in detail

Discovery and rebrand process
This stage involved a lot of work. My involvement included:
I carried out a number of interviews mainly with the senior leadership team including C-suite and the founder and chairman.
A previous customer survey provided some very helpful insight into customer views and behaviour. I analysed all these results along with other research materials to help build a clearer picture of the customer - both current and potential.
I also spent time with internal staff interviewing them and observing how they work and how they meet the customer's needs.
Analysis of customer data
Other data was provided which I had to review, analyse and determine how it would affect the rebrand way forward and the design of the website.
I also conducted a lot of research into companies both in and out of category.
All of this discovery work was fed into a 'Way Forward' presentation to the Senior Leadership team as a way to get to the brand principles and strategy for the future of L&C. I co-delivered this presentation with other colleagues on the team.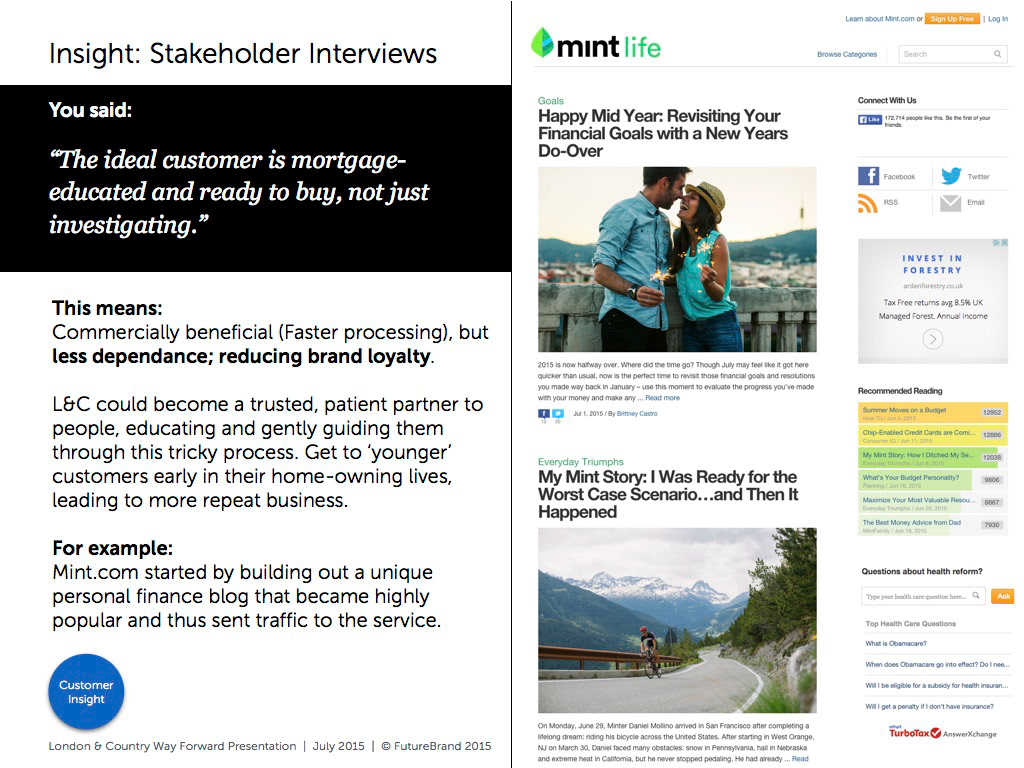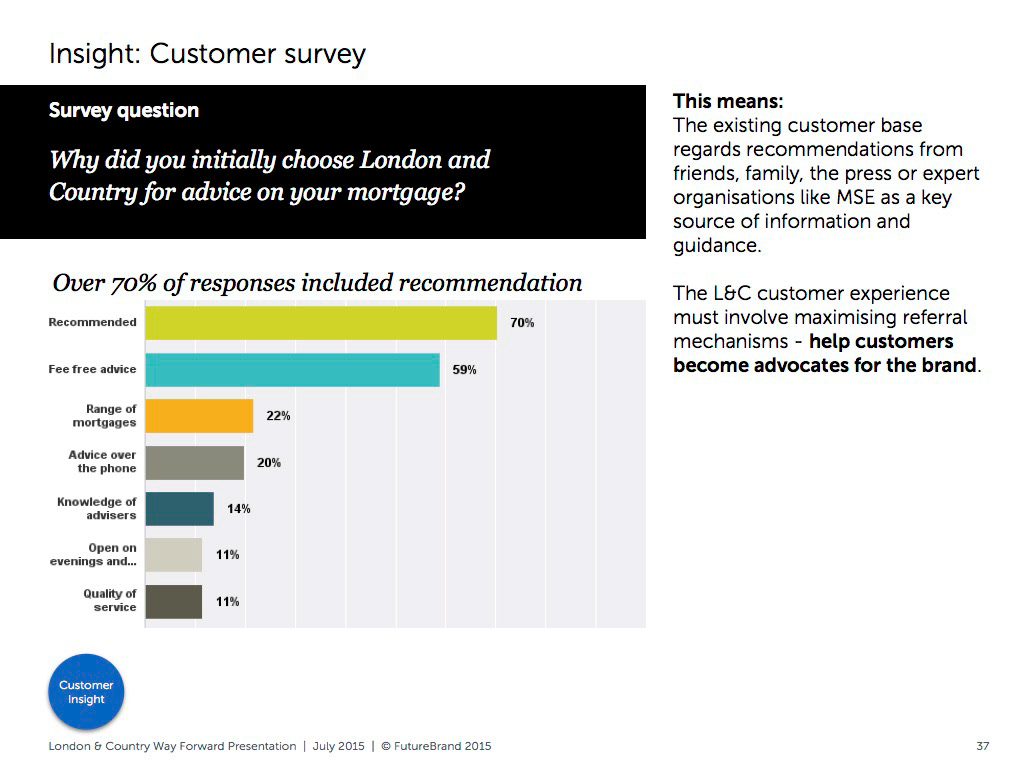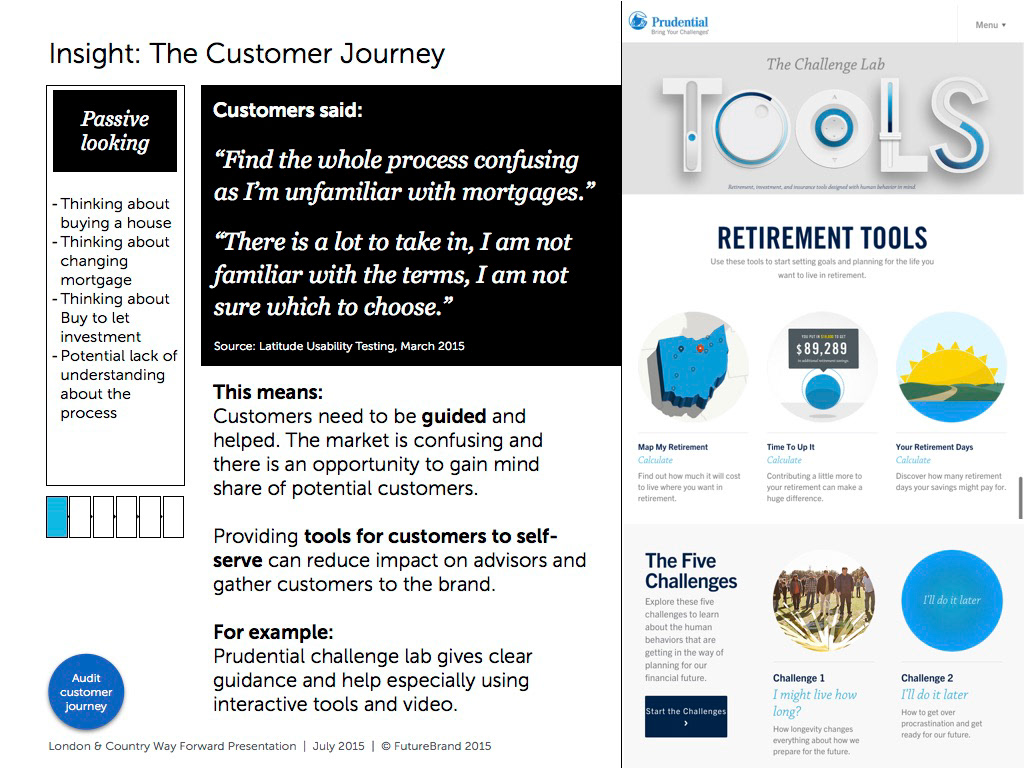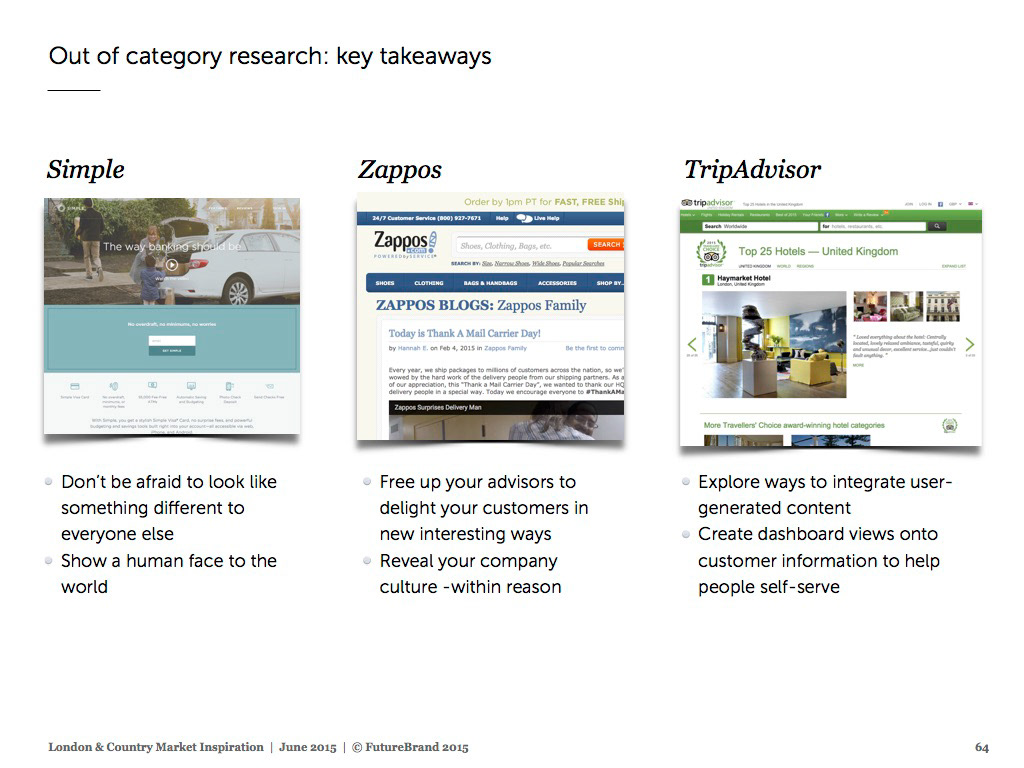 Personas
I used all the customer research and insight from the discovery stage to create a set of personas that would be used to help define the digital experience.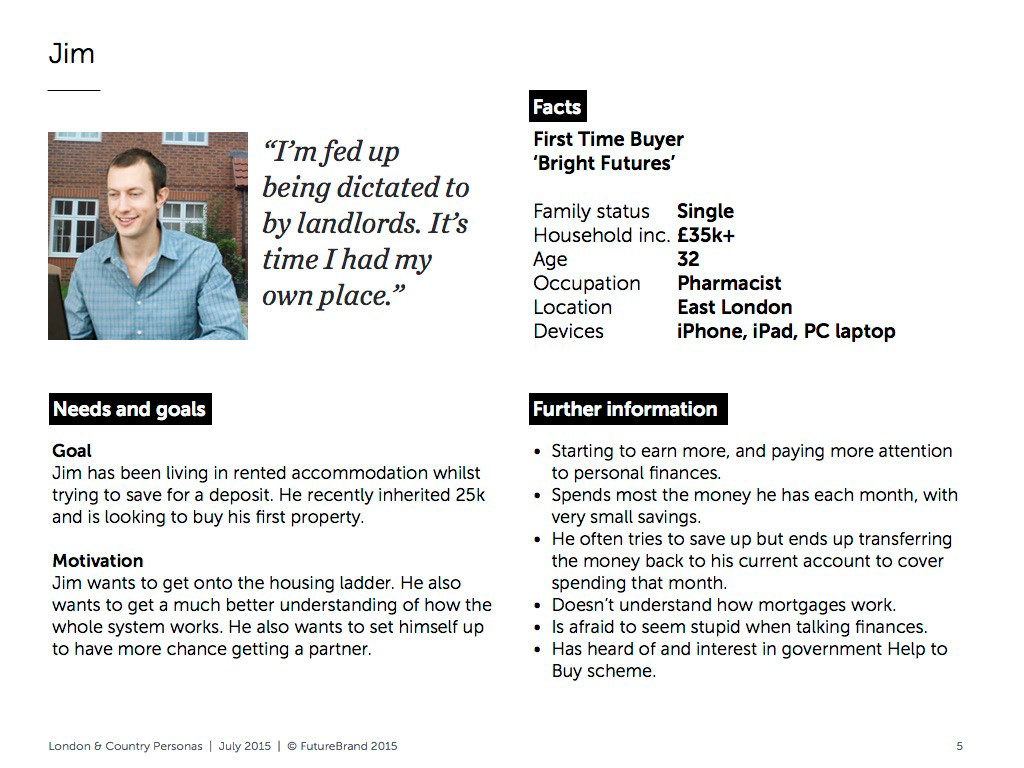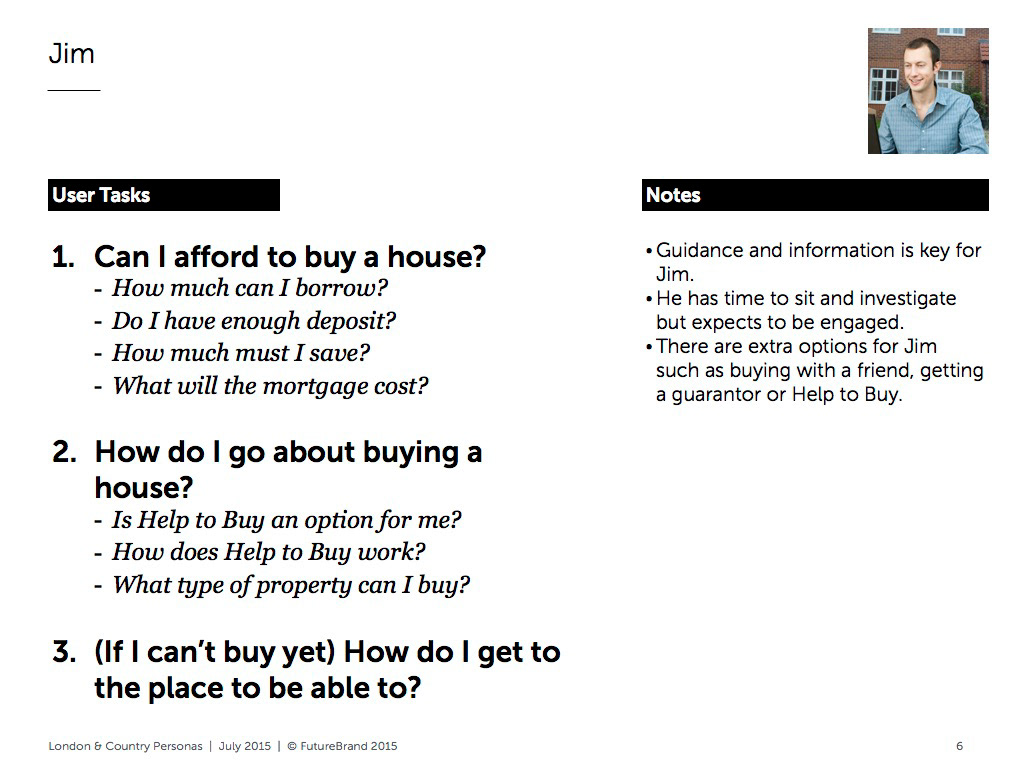 Information architecture
Using the personas and their tasks I explored navigation paradigms. This stage also involved me performing a content audit and creating a site map to define the templates to design and content to refine/create.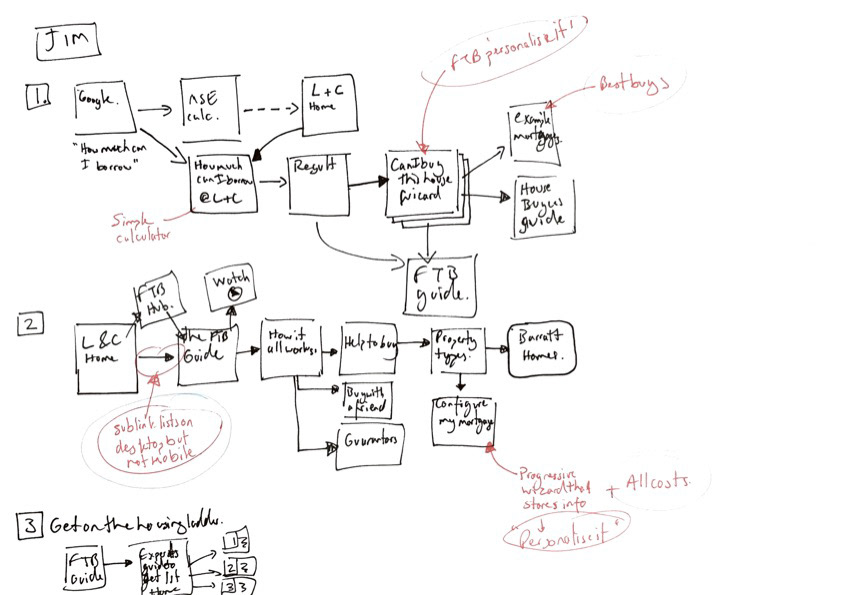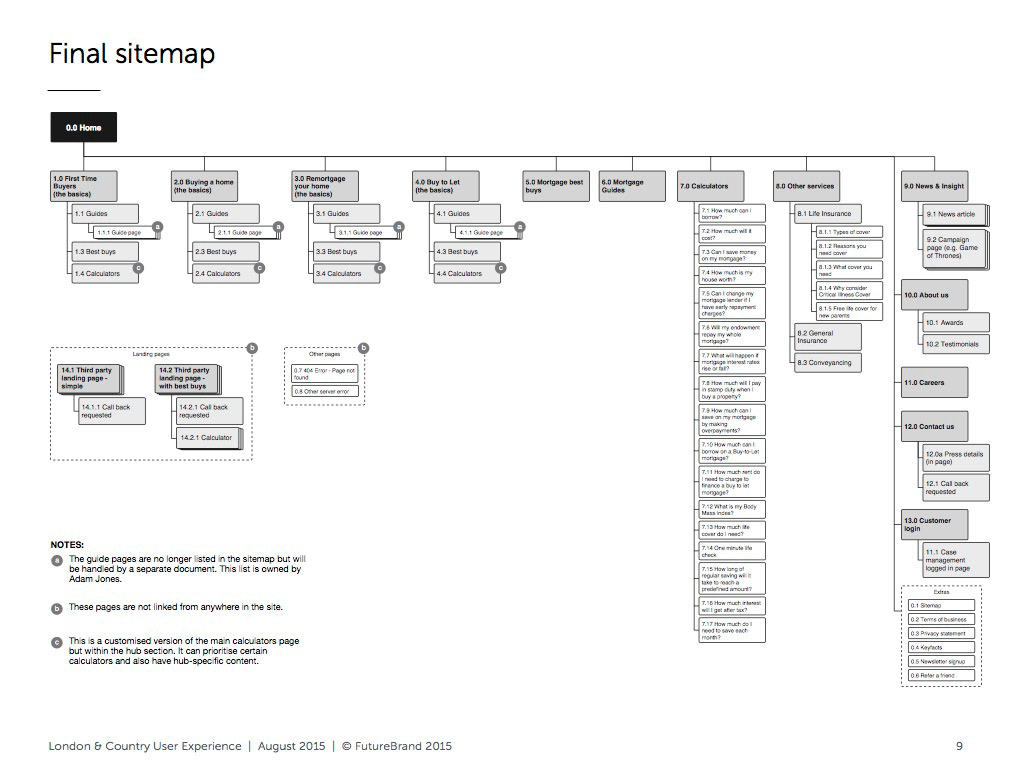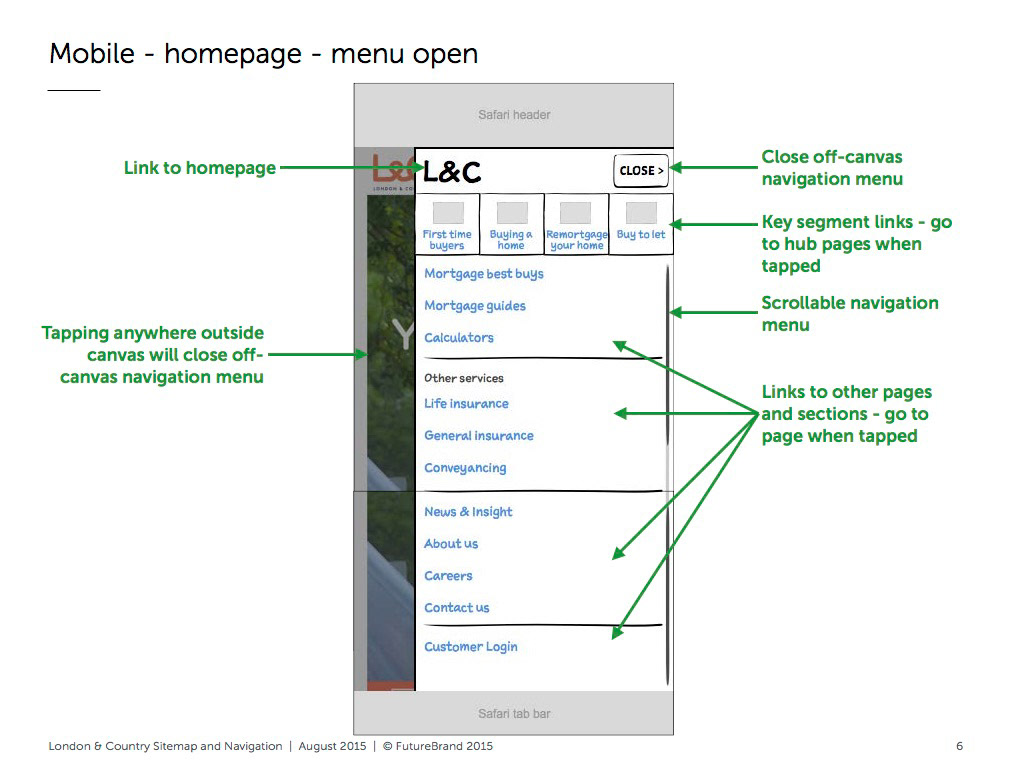 Wireframe designs
Starting with hand-drawn sketches I worked through the process to create wireframe designs for all the major templates. This included designing responsively to support different device types and sizes.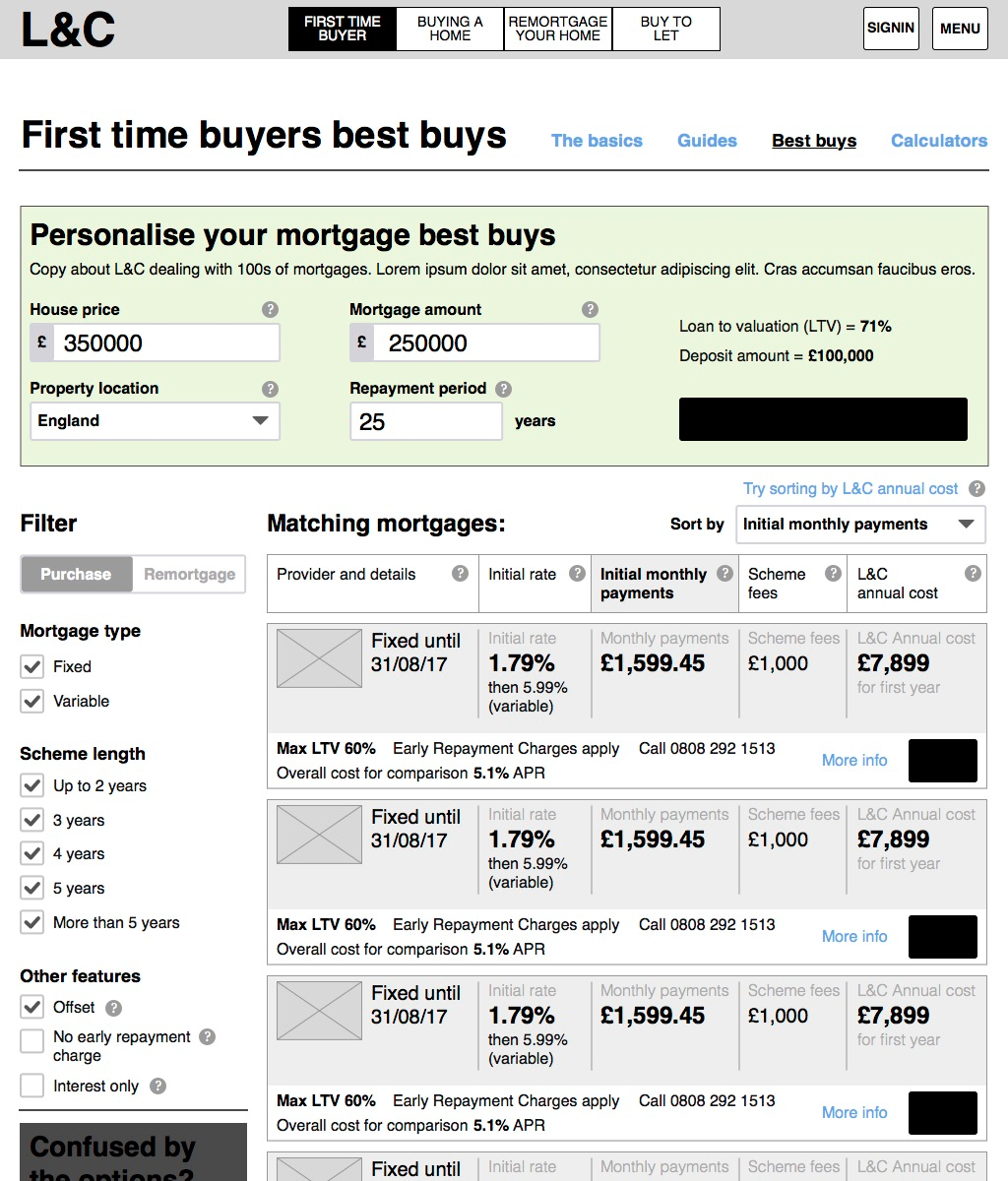 Supporting visual design phase
A key consideration for the project was the navigation model and design. This required effective collaboration between the visual designer and myself to work through the detail of this element.